Theme: Current Trends and Advancements in Neonatology & Pediatric Care
Pediatrics Meet 2020
On behalf of the ME Conferences , it gives us great pleasure to invite you all to participate in The Pediatrics, Neonatology & Primary Care Conferences which is going to be held during June 12-13, 2020 Istanbul, Turkey. It Provide a huge platform to attend the Pediatrics Conferences, Neonatal Congress and Pediatric Global Events
The theme of this Pediatrics Conferences is kept as "Current Trends and Advancements in Neonatology & Pediatric Care". A scientific and advisory committee will ensure a highly interactive, scientifically simulative and intensive program for the conference. Pediatrics Conferences provide you a huge platform to gain and share your knowledge about the Pediatrics, Neonatology, Primary Care and Health Care.
The planning sessions and the theme-based symposia will be addressed by an outstanding list of international and national faculties, an interaction workshop has been planned that will address on diagnostic & therapeutic procedures in a variety of clinical settings for Pediatrics, Neonatology & Primary Care. In Pediatrics Conferences we provide you the opportunity to take part in Upcoming Neonatal Congress and Upcoming Pediatrics Conferences across the globe.
Pediatrics Meet 2020 anticipates more than 250 participants around the globe with thought provoking Keynote lectures, Oral and Poster presentations. The attending delegates include Editorial Board Members of our International Journals. Pediatrics Conferences is a great open door for the agents from Universities and Institutes to interface with the world class Scientists. The proposing members can affirm their interest by enlisting for the gathering alongside your partners. Pediatrics Conferences will provide you the great opportunity to gain and share knowledge about the Primary Care and Neonatology. It also helps you to find the Pediatrics Global Events, Top Pediatric Conferences and Upcoming Pediatric Conferences for your future.
We are honored to invite you for the Pediatrics Conferences "23nd Global Summit on Pediatrics, Neonatology & Primary Care" to be held in Instanbul, Turkey, during June 12-13, 2020 with a theme of "Current Trends and Advancements in Neonatology & Pediatric Care.''
Pediatrics Meet 2020 will focus on the latest trends and innovations in each element of research providing an excellent opportunity for pediatricians throughout the globe to meet and discuss new logical advancements. Pediatrics Conferences welcomes the pediatricians, pediatrics surgeons, general practitioners, medical doctors, researchers, scientists, professionals, delegates to the 23nd Global Summit on Pediatrics, Neonatology & Primary Care from all over the world and Pediatrics Conferences is going to held by seminars, symposium, Pediatric Workshops, oral presentation, oral Sessions, young researcher talks, Poster Presentations, Video Presentations, E-poster Presentations and Exhibitions on Pediatrics, Neonatology & Primary Care. It's a Top Pediatrics Conferences across the globe.
Pediatrics Meet 2020 is intended to provide experts and researchers to take a part of Pediatrics and Neonatology, health & Primary Care Management. The Pediatrics Conferences allows the experts in the field of pediatrics, neonatology, primary care, pediatric professionals, health care management to challenge for the upgrade and development of this field. Pediatrics Meet 2019 is one of the Best Pediatric Event from last 10 years.
Target Audience
Pediatricians
Physicians
Primary Care Professional
Pediatric Researchers
Pediatric Scientists
Pediatric Faculty
Data Management Companies
Training Institutions
Manufacturing Medical Devices Companies
Pediatric Surgeons
Primary Care Doctors
Neonatology Faculty
Business Entrepreneurs
Pharmaceutical companies
Pediatric Associations and Societies
Pediatric nutrition is the maintenance of a proper well-balanced food plan consisting of the essential vitamins and the adequate caloric intake necessary to promote increase and maintain the physiologic requirements on the various stages of a child's development. It will come under the Neonatal Congress Infant nutritional needs vary considerably with age, level of activity, and environmental conditions and they are directly related to the rate of growth. Breast Feeding has important ingredients that are not found in any toddler formulation, to build the toddler's immune system. Pediatric nutrition must include essential vitamins and Minerals which help for the growth and improvement. Proteins are the basic units required particularly for the construction of the body muscles and in all the metabolic activities of the body. In this Upcoming Pediatric Conferences you will learn a lot things regarding the Pediatrics. Dairy product help to increase the calcium intake of the body which is essential for a new born child. An age-appropriate food regimen is one that provides adequate nutrients, is appropriate for a child's state of development, and can help prevent obesity. A good food regimen is built on highly nutritious foods from each of the main food groups. There are several methods for evaluating a Pediatric diet including 3-day written diaries, food frequency checklists and kitchen inventories. This Pediatric Conference is very important from each and every aspect.
Pediatric Nutrition in Chronic Diseases
Food Allergies in Pediatrics
Pediatric Malnutrition Effects
Clinical Nutrition
Nutrition and Health
Dietary Management of Diarrhea in Pediatrics
Pediatric Eating Disorders
Nutrition in Normal Infants: Breast Feeding
Hypersensitivity
Pediatric Obesity Consequences
Infant Nutrition
Malnutrition
Neonatal Breastfeeding
Neonatal Cholestasis
Pediatric Nutritional Deficiencies
Clinical Pediatrics is a restorative diary that takes to distribute and to access information on a change of tyke focus mind points alongside those of a logical, instructive, behavioral, clinical or ethical nature. Clinical Pediatrics in this Pediatric Conferences sensitivity is likewise a standout amongst the most vital and generally considered territories in novel research of this field. This conference is the Best Pediatric Event and Top Pediatrics Conferences. The introductory discovery of growth in youngsters likewise is taking prior attention in clinical Pediatrics disease. Clinical Pediatrics has the most important goal is to help the physicians with all the issues like clinical, scientific, social, and ethical involved in improving the care of their young patients. The challenge of clinical Pediatrics is to provide a real service to physicians a continual stream of correct advice at a low-cost price. The contents of clinical Pediatrics are peer reviewed under the guidance of a prominent editorial board including physicians at hospitals, clinics, and medical colleges throughout America. Pediatrics Meet 2019 provides you a great platform to learn new concepts about the clinical pediatrics. It's a huge Pediatrics Global Events.
Birth Defects
Abnormalities in Children
Toxicology in Children
Twin-to-twin transfusion
Clinical pediatric Care
Clinical Pediatrics Nursing
Clinical Pediatrics Practices
Adverse Drug Reactions
Intrauterine growth restriction (IUGR)
The young people between the ages of 10 and 19 years are often thought of as a healthful group despite these more than 3000 children die every day from largely preventable reasons, according to a new file from WHO. most of the younger people are suffering from prematurity, accidents, suicide, violence, pregnancy-related complications and other illnesses that are both preventable or treatable. In this Upcoming Pediatrics Conferences you will know new aspect of resolving these type of issues. Many extra children suffer due to chronic sick health and disability. A number of serious diseases occurring in adulthood such as tobacco use, sexually transmitted infections including HIV, poor eating and exercise habits, all these types of effects lead to illness or premature death later in life. Adolescent Health is one of the most important things to observe is growing child. In this Top Neonatology Congress we discuss in brief about this problem.
Drug and Alcohol services and Youth Drug Courts
Tobacco use
Early pregnancy and childbirth
Other infectious diseases
Mental health problems including depression and suicide
Violence
Exercise and Nutrition
General Practitioners
Justice Health
Injuries both unintentional and self-injury
Sexual health / Infectious diseases
Psychology
Pediatric allergy is a crucial subject to be learnt to promote knowledge and enhance the treatment of respiration, allergic, and immunologic diseases in youngsters. according to the epidemiologic research the common chronic illnesses of children—asthma and allergies as well as many rare diseases and uncommon diseases. In this Primary Care Meetings, we will discuss and share advance knowledge about the Neonatology, Child Care, Public Health and Pediatric Allergy. Swollen or enlarged adenoids and Tonsils are common in kids. Environmental and food allergies in children occur while the children's immune system reacts to normally harmless substances present in the environment. The pneumonia is caused by viruses including influenza virus (flu), adenovirus and respiratory syncytial virus (RSV). The human metapneumovirus are common causes in younger children and toddlers. The most common allergic reactions occur in kids are atopic dermatitis (eczema), itchiness, runny nose, a bronchial asthma attack and sinusitis. This is the Top, Best Upcoming Pediatrics conferences.
Allergy and Asthma
Blood infections
Hay fever (allergic rhinitis)
Sinusitis
Eczema (atopic dermatitis)
Hives (urticaria, welts)
Severe reactions to foods, insect stings, and medications (anaphylaxis)
Drug Allergy
Parasitic infections
Viral infections
Influenza and pneumonia
Nasal congestion
Pediatric surgical procedure is a department of Pediatrics which is dealing with all the surgical operations of children. It is a combination of both surgical procedure and pediatrics. Pediatric surgical procedure is responsible for the treatment of many disorders through surgical operations in children. It plays a vital role in saving lives at birth stage by new born and fetal surgery. Pediatric surgery is a subspecialty of surgery regarding the surgical operation of fetuses, toddlers, kids, adolescents, and young adults. Several pediatric conditions amendable to Pediatric surgical treatment, Subspecialties of pediatric surgical procedure itself consist of Neonatal surgery and fetal surgery. The pediatric surgeons use equipment and good facilities mainly laparoscopic techniques designed for children and toddlers. In this Pediatrics Conference we will discuss and share new technologies and advancement in the field of Surgery regarding the welfare of the Child Care, Health Care and try to improve the Public Health. In the Upcoming Pediatrics Conferences, we deal with so many scientific sessions which is very useful for young and learning Surgeons.
Separation of conjoined twins
General surgery
Transplantation
Vascular surgery
Cardiac surgery
Surgical Gastroenterology
Colorectal surgery
Eye surgery
Neurosurgery Oral and maxillofacial surgery
Orthopedic surgery
Fetal Surgery
Neonatal Surgery
Cardiothoracic surgery
Neonatal Nursing normally encompasses care for those toddlers who experience problems quickly after birth; yet it additionally consists care for toddlers who experience long-time period problems associated with their infection or prematurity after birth. Advancements in Neonatal surgery, anesthesia, and intensive care unit have enhanced the result for neonates with consolidated surgical conditions as well as for those preterm new-born kids with consolidated medicinal and surgical issues. This Pediatrics Conferences will you to achieve great growth in the fields of Neonatal Nursing. Toddlers with surgical problems may remain in the neonatal care setting for weeks or months; and giving continuous nursing attention can challenge however fulfilling. The most commonly used method in Neonatal Nursing intensive care unit (NICU) and delivery room during resuscitation is tracheal incubation. Various techniques like medical sign, chest radiography, capnography, external digital tracheal palpation, ultrasonography and fiberoptic devices are used for confirming the position of endotracheal tube. This is the Top Neonatology Congress across the globe.
Neonatal intensive care unit (NICU)
Challenges in Neonatal Nursing
Neonatal Critical & Health Care
Role of Midwives in Neonatal Mortality Rate
Neonatal Emergency Nursing
Palliative Neonatal nursing
Neonatal nurse practitioners
Pediatric nursing
Child health care
A Child Care neurologist has the unique training and experience to treat your toddler. problems are seizures, delayed speech, weakness, or headaches. child neurologists have the unique knowledge in diagnosing and treating disorders of the nervous system (CNS, PNS). child Neurology manages and analyses the difficulty and further treats a wide range of ailments which are related They work as a group with pediatricians or other primary care doctors. Pediatric Neurologist takes take care of children who are suffering with critical and complicated medical issues such as epilepsy, birth defects, and intellectual retardation. This chronic condition requires on-going care and near follow-up throughout childhood and adolescence. The autonomic sensory arrangement and additionally natural sensory orders involves in the covering tissues. We have a brief discussion on Child Care, Public Heath in this Pediatrics Conference and Upcoming Pediatrics Conferences. Neonatal Nursing is also important in field of a Child Care.
Neuroinformatics
Neuropathology
Neuropharmacology
Medically refractory epilepsy
Neuromuscular diseases in the newborn
Neuromuscular Disorders
Neuroimaging & Radiology
Neurosurgery & Neural Circuits
Neurogenetics
Cognitive Impairment
Dysgraphia
Febrile seizures
Brain tumors
Fortunately, most of the kids are born healthy with no medical problems or birth defects. However, a few children are born with variations in body structure, brain development and body chemistry that may cause problems with health, development and social interaction. The Pediatric geneticists are trained to identify the causes and natural history of those disorders. They may suggest tests and treatments which can helps in understanding and caring for your toddler's condition. The Pediatric geneticists helps some families and can also explains whether some conditions are from hereditary (coming from the genes) or any other reasons. According to the survey, it has been noticed that most of the childhood deaths are attributed to genetic disorders rather than non-genetic elements. Geneticists are therefore concentrating more on the reason and onset. In fact, they are keeping track of the environmental factors as well as the combined factors that might lead to the ailment. as a result, prenatal genetic counselling or karyotyping is vital for the continuation of the healthy legacy of family. In Global Pediatrics Events we generally discuss with the experts about each aspect related to the field of the Pediatrics, Health Care, Public Health, Neonatology, Neonatal Nursing and other aspects. It's a Top Pediatric Conference across the globe.
Mendelian Disorders
Secondary Sexual Characteristics Disorders
Down syndrome
Williams syndrome
Achondroplasia
Short or tall stature
Birth defects
Pediatric gastroenterologists are a pediatrician specialized in treating children from the new born period through the teen, infants, and neonates. The Gastroenterologist deals with diagnosis and treatment of the liver and digestive system in children birth at age 18. A gastroenterologist manages diseases of the digestive system; dietary troubles from the Oesophagus to the anus and it consists of Gallbladder Sicknesses. This Pediatric Conference will provide a huge platform to learn new technologies with the experts in the field of Child Care and Health Care and Pediatrics. Gastrointestinal disorders in children range from minor and short- to long-term or chronic. Gastrointestinal (GI) endoscopic procedure a pediatric endoscopy has become a vital modality for evaluation and treatment of GI diseases. Complex gastrointestinal surgery is one of the common methods to treat GI sickness in children. They select to make pediatric care at the centre of their scientific exercise, which presents large experience particularly within the care of toddlers, children, and teens. It is among the Top Pediatrics Conferences and Best Upcoming Pediatric Conferences in the year 2019 across the US, UK, Middle East, Asia Pacific and Europe Region.
Inflammatory bowel diseases
Constipation / encopresis.
Cyclic vomiting syndrome.
Acute or chronic abdominal pain
Pancreatic insufficiency and pancreatitis
Short bowel syndrome
Eosinophilic esophagitis
Crohn's disease and ulcerative colitis.
Lactose intolerance
The developmental years in the children are very dynamic phases. A simple mood swing can turn into grave difficulty if not treated properly. Understanding toddler emotion is one of the hardest jobs. Long-term problems have to be looked after by qualified experts. Problems may range from depression to critical neurological problems like autism, bipolar disorder etc. national Institute of intellectual health has cited that almost 15% of global children are affected by mental disorder. There are instances where a child cannot even sit still for a few seconds, unable to concentrate or show dis-organized mentality. That is a part of the mental sickness. In some cases, a child may seem to be isolated, lost in his own world and cannot connect very well with the society. There are many manifestations of the behavioral disorders. Parents and caretakers must understand the problems and should find a proper treatment for them. Neglecting this disease at an early stage can lead to very critical issues later which might not be curable ever. In Pediatrics Conferences we will discuss about the Mental Health of child and adults. In this Pediatric Global Events we will introduce you the great experts of this field from US, UK, Europe, Asia Pacific and Middle East.
Autism
Bipolar Disorder in Children
Down Syndrome
Learning Disabilities (LD)
Autism Spectrum Disorders
Attention-Deficit Disorder (ADD)
Pediatric Cardiology and Pulmonology is a branch of medicine associated with treating the conditions of coronary heart and pulmonary diseases of children, infants and adults. It includes congenital heart disease which means children are born with it. Cardiovascular Diseases are types of heart disease in children and adolescents. Children are suffering from acute rheumatic, pericarditis with associated valve insufficiency, heart failure, pericarditis and even death. The main evaluation factors consist of Cardiovascular Biology, Cardiac Cachexia, Blood Cholesterol & Obesity, Family history Cardiovascular Physiology and Computational Biology of Heart etc. According to the survey by American Heart Association, these diseases affect nearly 8 out of 1000 new-born. Children may sometimes suffer from an irregular heartbeat, a condition known as Arrhythmia. Some babies may develop high blood pressure. Kawasaki disease is a long-term disorder of heart disease that also affects children. These diseases need to be treated at the early stage for the children to have a healthy heart when they grow up. Pediatrics Conferences provide you the platform to boost your knowledge in the field of Neonatal Nursing, Health Care, Neonatology, Pediatrics and many other related topics. Neonatal Congress and Upcoming Pediatric Conferences will help you get CME and CPD points and improve your career path.
Pediatric Cardiomyopathy
Surgical Techniques
Heart Failure
Univentricular Heart
Anti-Thrombotic Treatment
Hypoxemia
Hypoxemia
Anastomosis
Pulmonary Atresia
Heart failure and heart transplant
Care of children in the cardiac ICU
Heart's electrical system (Electrophysiology)
Adult Congenital Heart Disease or (ACHD)
Pediatric critical care is a branch of medicine deals with the identification and management of life-threatening conditions such as sophisticated organ support and invasive monitoring. It is a field of pediatrics which focus on the utmost care of the critical sickness or unstable children. Pediatric critical care can be found working in a wide variety of environments and specialties which includes medical intensive care units, trauma intensive care units, coronary care units and cardiothoracic intensive care units. The heart basic care unit is staffed by a multidisciplinary group of medicinal services suppliers who work cooperatively to give fantastic care to this fundamentally sick patient populace. The group incorporates going to a cardiologist, a pneumonic basic care intensive's, a going to doctor spend significant time in heart disappointment and a cardiovascular individual in preparing. The Pediatric Cardiac Intensive Care Unit (CICU) takes care of individuals who are truly sick with heart or lung issues. Pediatric Emergency Medicine is a restorative subspecialty of both pediatrics and emergency medicine. In this Neonatal Nursing Congress and Primary Care Meetings we provide a great opportunity to meet experts from US, UK, Middle East and Asia Pacific.
Pediatric Trauma
NICU
CICU
Pediatric Emergency Medicine is a restorative subspecialty of both Pediatrics and emergency medicine. It includes the care of undifferentiated; unscheduled children with severe illnesses or injuries that require immediate medical attention and therapeutic consideration. New practice parameters include hemodynamic support of pediatric and neonatal septic shock that maintain to emphasize timely fluid administration; early initiation of broad-spectrum antibiotics; patients with fluid refractory shock; and prompt administration of vasoactive drug infusions. Pediatric emergency professionals embrace the essential examinations and intercessions because to analyze patients in the intense stage. Pediatric emergency doctors for the most part practice in healing Centre emergency offices. Neonatal Nursing and Pediatrics Conferences provide a International exposure to meet the talented researchers.
Immunological Disorders
Poisoning
Sepsis
Severe Infection
Pediatric and Neonatal Septic Shock
Topical Anesthesia
Corneal Abrasions
Pediatric ophthalmology deals with curing of eye diseases in children infants and adults. The common eye disorders observed are amblyopia, conjunctivitis, blocked tear ducts, strabismus. The Pediatrics ophthalmologists provide some services which includes diabetes or juvenile rheumatoid arthritis (JRA) and neurological diseases. If your child is suffering from an eye problem, is having difficulty with a vision screening exam or has difficulty reading or learning or needs surgery or medical treatment for an illness affecting the eyes. Newborn children who meet screening criteria for Retinopathy of prematurity ought to be screened to help genuine visual sequelae, including visual deficiency. Pediatricians and neonatologists should identify ocular abnormalities and refer patients for detailed ophthalmic evaluation if necessary.
Pediatric Orthopedics deals with musculoskeletal (bone) problems. The neonate, which is undergoing the most rapid growth of his life and many conditions like musculoskeletal systems are most easily diagnosed and treated. Some Conditions such as joint contractures, clubfoot, congenital hip dislocation and arthrogryposis, ideally are treated in the neonatal period. Delayed treatment may require prolonged immobilization, extensive surgery, and prolonged or permanent disability. The Neonatologists are well equipped with different types of biochemical testing procedures, amniocentesis, ultrasonography, fetal monitoring, mechanical ventilation, continuous positive airway pressure (cPAP), and other methods. Despite such improvement, even today 10% surviving infants in advanced countries have a major handicap like cerebral palsy. In this Top International Pediatric Congress, we provide CPD points to our participates. It's a huge Pediatrics Global Event from Last 10 years. It is one of the best Upcoming Pediatrics Conferences in 2020.
Ophthalmology Practice
Optometry & Vision Science in Infants
Bone Marrow Disorder
Neonatal Cornea and Corneal Diseases
Neonatal Neuro-Ophthalmology
Metatarsus Adducts
Muscular Torticollis
Joint infections and tumors
Limb and spine deformities
Spondylolysis
Chronic Childhood Arthritis
In Neonatology, the study of the skin has been slow in coming relative to the study of other organs, particularly the lung and the heart. In the past, much of the discussion of skin diseases of the newborn has revolved around the characterization of various skin rashes. Currently, however, the focus has shifted to the structure and function of the skin at the biochemical and molecular levels, its maturation with advancing gestational age, and abnormalities of genetic and acquired origins. Nail disorders are common among infants. Paronychia is commonly known as a bacterial nail infection in babies. There are 2 types of paronychia; acute (short-term) and chronic (long-term). A Neonatal/Pediatric dermatologist is a physician who is trained to evaluate and treat Infants with benign and malignant disorders of the skin, hair, nails and adjacent mucous membranes. This Pediatric Congress and Global Pediatric Events help to boost your knowledge about the Pediatric Dermatology and Neonatal Nursing.
Skin Cancer
Blistering Disorders
Vitiligo and Pigmentation Disorders
Psoriasis & Scabies
Benign Tumors and Cysts
Pediatric oncology is the research and treatment of cancers in children, toddlers and teens. They study and train in both pediatrics and oncology. The cancers that develop in children are often different from cancers that develop in adults. Because of this, pediatric oncologists specialize in treating toddlers, youngsters, teens and young adults who have cancer. Childhood cancers can develop as the result of DNA changes in cells that occur early in life, even before birth. Some adult cancers are linked to environmental or lifestyle factors. Cancers that occur in children are very rarely related to any sort of environmental or life-style aspect. The Pediatric Oncology include Pediatric Hematology Oncology, Neuroblastoma in Children, Pediatric Leukemia, Clinical Trials, Pediatric Oncology Drugs, Brain Tumor in Children, Advances in Pediatric Oncology Treatment, Oncology Nursing and Care, Pediatric Oncology Diagnostic, Pediatric Radiation Oncology, Radiotherapy Oncology and Pediatrics Neuro-Oncology. This is the Best Health Care Meetings across the globe.
Adolescent and young adult (AYA) cancer
Bone tumors and soft-tissue sarcoma
Late effects of childhood cancer
Attacking Brain & Spinal Tumors
Myelodysplastic Syndrome
Advancing our Understanding of Neuroblastoma
Leukemia and lymphoma
Ewing Sarcoma
Harnessing the Immune System to Fight Cancer
New approaches to sarcoma research
Advancing our understanding of neuroblastoma
Aneuploidy: attacking differences in cancer cells
Aberrant signal transduction in cancer
A type of generalized tetanus given to the newborn infant is called Neonatal Tetanus. Babies not having obtained passive immunity from the mothers are susceptible towards this. The spores which cause tetanus are unrestricted all around, so the main counteractive action is vaccination. Three legitimately dispersed doses of Tetanus Toxoid Vaccine are suggested for the mother of childbearing age, either earlier or during the time of pregnancy; this will shield their future infants from neonatal tetanus after delivery. In this Top International Pediatric Congress, we provide CPD points to our participates. It's a huge Pediatrics Global Event from Last 10 years. It is one of the best Upcoming Pediatrics Conferences in 2019.
Hemophilus Influenza
Guillain–Barré Syndrome
MMR Vaccine
Meningococcal Conjugate Vaccine
Anti-vivisectionists
Vaccines for Children Program (VFC)
Hepatitis B Virus (HBV) Vaccine.
Pneumococcal Conjugate Vaccines (PCVs)
Varicella Virus Vaccine (VAR)
Measles, Mumps, Rubella (MMR) Vaccine.
Haemophilus influenza Type B (HIB) Vaccine.
Polio Vaccines
The diagnosis of obesity is often based on BMI, as the methods to determine body fat directly are difficult and costly. Worldwide, Childhood obesity inclinations are causing severe public health affairs and in many countries threatening the viability of basic health care delivery. The independent risk factor for Pediatrics Cardiovascular diseases are significantly increases the risk of morbidity and mortality. In the last two decades obesity related issues among children and adolescents have caused increase in medical cost. Childhood obesity is a global phenomenon affecting all socio-economic groups, irrespective of sex, age or ethnicity. This is the Best Pediatrics Conference from last 10 year. It provides a huge opportunity for the Neonatal Nursing Congress, Health Care Events, Global Pediatrics Meetings across the USA. UK. Paris, Japan, Asia and Middle East.
Healthy Eating
Food and Nutrition
Physical Activity
Food Nutrition and Body Weight
Lack of exercise
Global responsibility for pediatric mortality is raising drastically every annum. WHO predicts that 8.8 million deaths occur yearly amongst infants and children < 5 years of age, 3.8 million in the neonatal (first 30 days of life) 36% deaths are occurring due to infectious diseases. Nearly 9 million infants under five die every year. Health supervision and attention to both acute and chronic illness should be provided to all children as they mature. It is professionally-orientated education to cure pediatric diseases, essential in the education of clinicians and medical academics who will provide the future leadership in the key area of global health. Pediatrics Meet 2020 provides the scope for possibilities to learn about the latest medical practices, drugs, new technologies in pediatrics and neonatology. It is mostly focusing to spread the awareness among the humans to prevent neonatal, pediatric diseases and various challenges in pediatrics and neonatology, it increases the number of non-physicians pediatric clinicians in recent years and an expansion in their respective fields of practice. This raises critical public policy and toddler health advocacy concerns. Pediatric practice encompasses the care of patients from birth through adolescence
Pediatrics Meet 2020 is a perfect channel for expanding innovative techniques and novel research trends in the field of Pediatrics. The objective of this conference is to gather researchers from all over the world to talk about the present current research and to promulgate the new trends in the field of Pediatrics and Neonatology. It is the opportunity to learn recent innovations by eminent skilled and experience personalities like pediatric health professionals, pediatric nutritionists, pediatric scientists, pediatric researchers, pediatric healthcare associates, and a team of many other multidisciplinary specialists.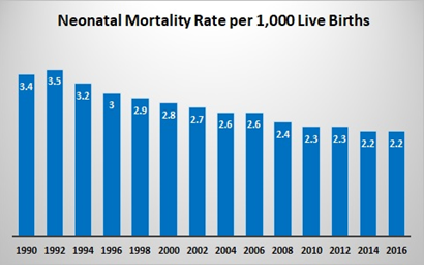 Members Associated with Pediatrics Research:
The members associated with the neonatal and pediatric research include pediatric scientists, pediatric physicians, pediatricians, pediatric researchers, neonatal specialists, neonatal nutritionists, neonatal nurse practitioners, neonatal researchers and so on. Pediatric research includes several specialties like pediatric cardiology, pediatric allergy, pediatric dermatology, pediatric oncology and many more. Every pediatric specialty conduct research related to their respective topic to improve child health care.
Universities Associated with Pediatric Research:
In Helsinki, there are approximately about 23 Universities which include pediatric research. In the Middle East there are around 190 Universities and globally there are about 1350 universities which include pediatric research as one of the subjects.
Hospitals Associated with Pediatric Research:
Why to Attend?
Members from all the world focused on learning about Pediatrics and its importance in making a better health this is your best opportunity to reach the largest gathering of participants from the Pediatrics community. Pediatrics meet is getting ready for an energizing and instructive meeting program as well as comprehensive lectures, conduct presentations, share information, meet well-versed scrutinizers at one place, new drug developments and receive name recognition at esteemed event. Legendary speakers, the latest techniques, developments, and the newest updates in Pediatrics and Neonatology Care are the hallmark of this conference. All members of the pediatric meeting organizing committee expect to meet you in Istanbul, Turkey.
To share your views and research, please click here to register for the Conference.
To Collaborate Scientific Professionals around the World
Special Issues
All accepted abstracts will be published in respective Our International Journals.
Abstracts will be provided with Digital Object Identifier by